Arrow.io is considered to be one of the most addictive action games for Android, iOS, and PC. This amazing game lets you try your archery skills by taking a role of a ninja with a bow and an arrow. Your main objective is to hunt and kill everyone, and be the last man standing. If you would like to defeat all your opponents and conquer Arrow.io, here are the cheats & tricks that you need to follow:
1. Begin With the Offline Mode
Play offline to familiarize yourself with the game controls, and earn gold for free. The offline mode features many computer controlled characters that you can fight. If you can kill more enemies, you'll definitely earn more coins.
When you get up to a good level, you can just fight all the opponents repeatedly & continuously until when you'll manage to collect enough coins. You can also earn more gold by getting higher scores or watching videos at the end every round.
2. Avoid Early Battles
There's no protection for newbies in Arrow.io. You can easily find yourself right beside advanced players just out of bad luck, and there's nothing you can do about it. It's also tricky to tell which players are stronger than you. So to be on the safer side, we recommend that you avoid early skirmishes and focus on collecting crystals first.
3. Know Your Skills/ Powerups
This game features multiple skills, but when playing, you'll be able to use only 3-selected at random. So you should try to familiarize yourself with these skills:
Forward Shot: Doubles the damage you cause by adding a second arrow to your normal attack. Its icon looks like an arrow with a +1 symbol on it.
All-Status-Up: Increases your defense & attack power as well as your movement speed. Ensure that you pick it up as soon as you see it.
Violence: Makes your attacks powerful, helping you cause even more damage
Spikes: Leaves a trail of spikes once you attack, and players who will walk over the spikes will receive damage. It's recommended that you use it with other skills such as the Forward shot to help spread more spike in the map. This skill's icon is just a line of spikes
Follower: Turns your attacks pink and make them follow your rivals up to a certain point. If you are poor at aiming, this skill will be your life saver.
Shield: The only defensive skill in the game. It summons a shield that helps reduce the incoming damage, but this takes effect only when you are standing still. You can always use this skill to bait other players into attacking you. Generally, you'll be able to trade damage safely when this skill is active.
4. Upgrade Weapons
The game features 3-types of categories for upgrading weapons:
Modifier: Lets you change the kind of bullet to shoot.
Bullet Modifier: Changes the power of your bullet so that it can be more effective for several levels.
Status Modifier: Gives you a permanent boost on defense, attack damage, maximum health, and movement speed.
5. Prepare for the Final Battle
As you run around the arena, killing people, you should always eliminate weak opponents first- the ones whose health has been drained. Fire back when you see yourself getting attacked, even as you are moving in the other direction. If you catch any player getting distracted, just stop for a bit, and deal with him first, since shooting while on the go can be very difficult.
When you feel that an enemy is too strong, you can avoid them and focus on getting stronger by picking up more crystals. Once you are strong enough, you can challenge them to a duel.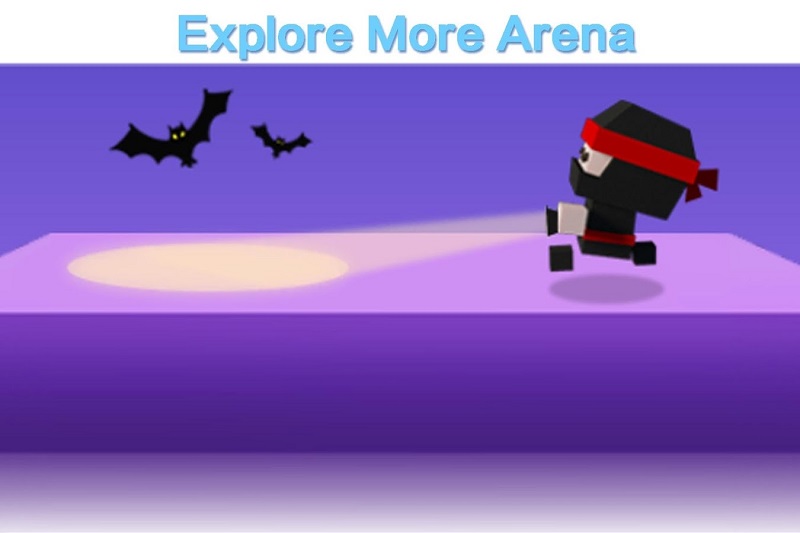 6. Unlock Arenas
You can unlock masters' arena, firestorm arena as well as the midnight arena and get rewards in the form of bonuses. To unlock the masters' arena, you'll have to score 2,500 points in a single run on the beginner arena. Firestorm arena is unlocked when you score 200 kills in the masters' arena and midnight arena will be unlocked when you score 300 kills in the firestorm arena.
About Arrow.io
Developer: Cheetah Games
Official Site
If you liked this guide, don't forget to rate and share. Also if you have other Arrow.io cheats, tricks, tips or strategies, share them in the comments below.