Supercell is taking the world by storm with its latest real-time multiplayer game, Clash Royale. If you liked its previous game, Clash of Clans, you will love the new release. Clash Royale is available for iOS devices, but an Android version could become available in future making it possible for you to enjoy the game on a PC.
In terms of mechanism, there are some elements of card battling, tower defense and MOBA. As for the characters, your favorite Royales are back and more interesting heroes have been added. You can collect cards and upgrade forces to earn gold and elixir, and even build up clans.
You will definitely need to learn how to play Clash Royale. The game can really challenge an RPG newbie. Here are some tips to help you get better at the game.
1. Build a Well-balanced Deck.
Ensure all bases are well covered. Put enough ground attacks and aerial attacks on the deck. You will find this very helpful as you progress on in the game.
2. Keep Your Defense as Strong as the Offense.
Do not concentrate a lot on attacking your opponent towers and forget to protect your centers. Make sure your defense is stronger in order to resist any attacks on your towers.
3. Give Your Top Characters a Better Protection.
In Clash Royale, troops are categorized into top heroes and everyday heroes. Top heroes cause great damage and thus need to be protected. You can always use the conventional troops to clear the way for the top heroes.
4. Wait your Opponents to Initiate Attacks.
Counter attacks work great in Clash Royale, so it is recommended to let your opponents make the first move. You will find it easier to load up elixir when going out for the counter attacks.
5. Aim at Collecting as Many Cards as Possible.
One way to gain cards is to buy them from the shop. Each day, the game presents you with three cards to buy the one(s) that suit your fight. Another way to collect cards is to join a clan and request friends to donate you cards.
6. Make use of the Skeleton Army.
The skeleton army is good at blocking off your opponents paths. It can help you disrupt the movements of super-strong opponent characters like Giants.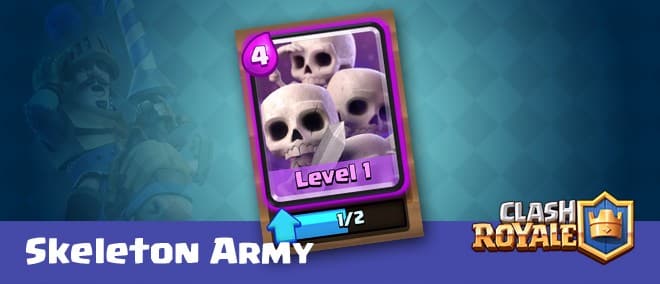 7. Use Your Elixir Wisely.
Do not be tempted to use all your elixir at once: your opponent will wipe you out later when you don't have elixir to use. You can use the lesser troops as you prepare the best cards and later unleash your strong force.
8. Do not Forget to Collect Your Free Chests.
If you play Clash Royale every day, you will be rewarded with chests. These valuables are available after every four hours of play. Redeem them and upgrade your troops, equipment and other battle necessities accordingly.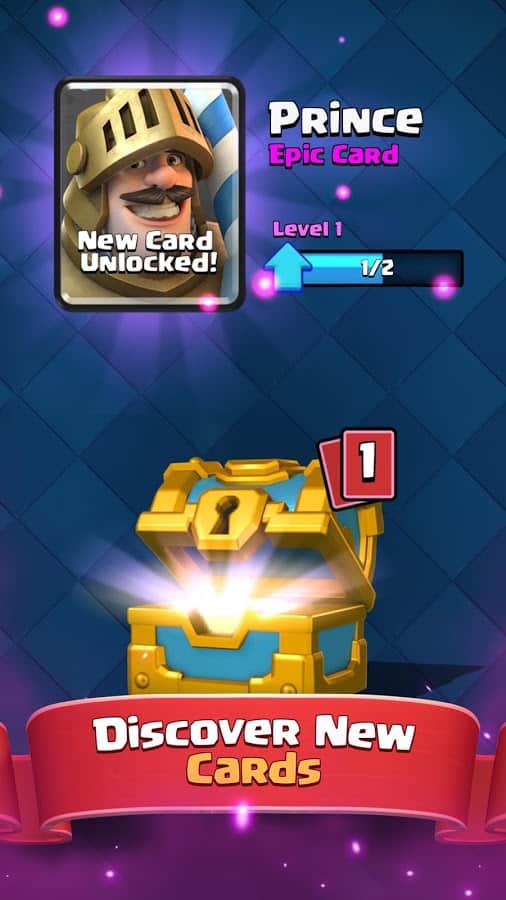 9. Upgrade Your Troops When Necessary.
Every time you upgrade troops, you spend gold. If you don't want to run short of gold, do the upgrade work when it is necessary. The cards do not disappear, so use them only when you need to upgrade.
Clash Royale(Android/iOS) 5 Tips and Tricks for Starting Players Guide
How To Get Coins In Clash Royale Tips and Tricks Video (Without Gems/Hacks/Cheats)
About Clash Royale
Developer: Supercell
Official Website
If you liked this guide, don't forget to share. Also if you have other Clash Royale cheats, tricks, tips or strategies, share them in the comments below.