For a seemingly run-of-the-mill action RPG title, Colopl Rune Story brings a lot of unique features to the table. As if it weren't enough that players have the choice of over 200 different characters to recruit and train and about 1000 quests to complete – you also have control over an entire city, which gets larger the further you get into the game. You can also make use of the game's social elements by joining a Guild, which will let you perform combo attacks and slay bosses with other players.
To sum up, there's a lot to do in this game, and almost all of it is worth your time. To make it a bit easier for inexperienced players, we've compiled this Colopl Rune Story guide with enough tips and tricks to get you started.
Take Advantage of Special Attacks
Acquiring special points (SP) in this game is fairly simple – your SP meter will go up every time you execute a successful normal attack on your opponents. In other words, making liberal use of your SP attacks is usually the way to go. This strategy is especially important when it comes to boss battles – some bosses will go down after every character at your disposal has used their special attack, preferably at the very start of the battle.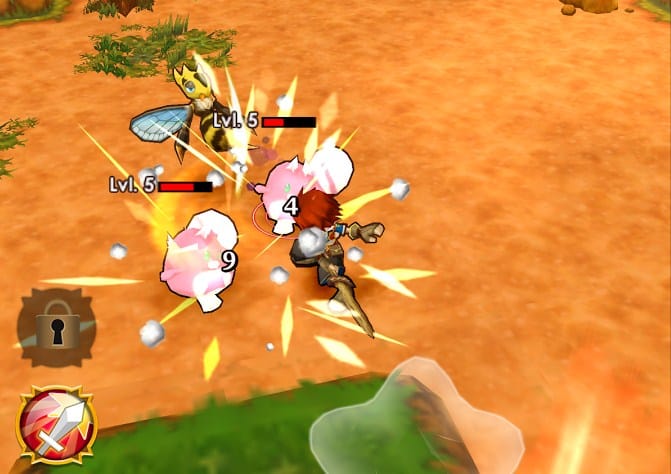 Watch for the Attack Cues
Your enemies will always flash red when they're about to attack you, so take note of that and dodge out of their way. You can do this even if you're in the middle of an attack yourself, simply by swiping in the direction you want your character to move. Try to master this technique before confronting some of the tougher bosses, as their massive attacks will take a huge chunk of your health if you haven't managed to dodge them.
Hit and Run for the Win
As the battles get harder and harder, you'll want to make sure your characters survive them without taking more damage than they need to. The best strategy for minimizing the damage received is the famous hit & run tactic – move in, get some hits in and quickly get out of the way. Your opponents will usually try to attack you back, which will leave you with enough time to take another shot at them while they're recovering.
Make Use of Your Soul Board
After most successful battles, you'll get a certain amount of colored runes as your reward. Once you have some runes, go to the Soul Board and see which characters you can upgrade – you'll need a certain amount of soul points, as well as some runes that match the character's colors. This is the primary way of leveling up your characters and boosting their stats, so make sure to visit the Soul Board as often as you can.
Enhance and Upgrade Your Weapons
You should also make it a habit of visiting the blacksmith in order to enhance your weapons. Enhancing a weapon is done simply by paying a certain amount of coins, while upgrading requires some rare materials and will cost you some runes. If you find yourself with too many weapons of a single type, you can also exchange them for a different weapon of equal rarity.
Take Care of Your Town
Did we mention that the resource management is a big part of this game? When you first unlock your town, the best thing you can do is build a couple of gold mines in order to set up a steady supply of gold. Once you've got that covered, continue upgrading the rest of your buildings – you get all kinds of bonuses which your dungeon team is sure to appreciate.
Also, if you catch your teammates walking around your town, do them a favor and boost their morale by clicking on them.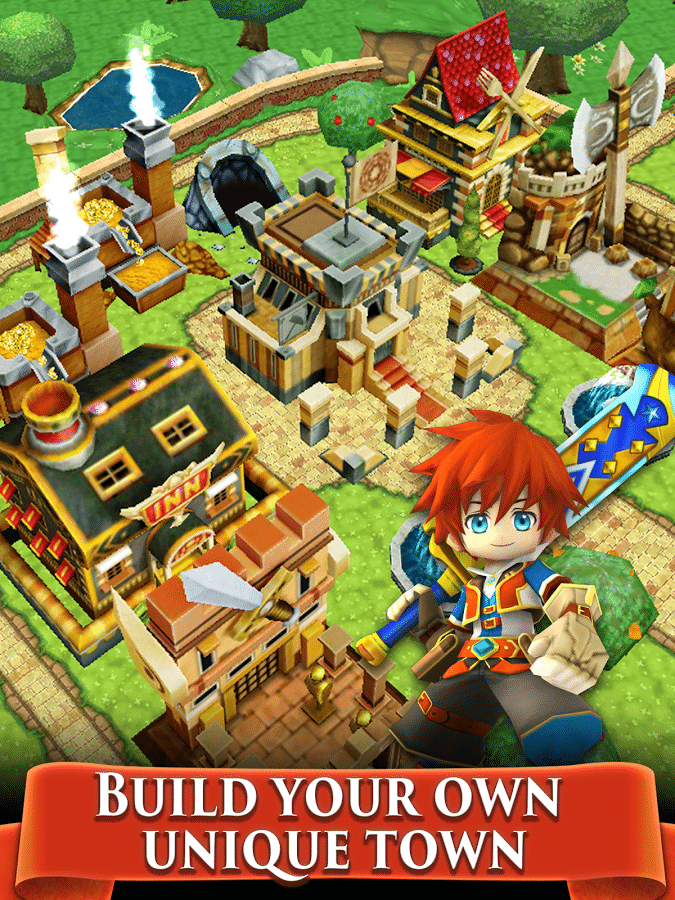 Join or Create a Guild
Lone wolves can finish the game on their own just fine, but those extra features you get from teaming up with the members of your guild are a big help in making your task easier. Once you join a guild or create one on your own, you'll be able to help out your guild members at any time, which is especially useful when fighting those imposing epic bosses. You're also able to trade your resources with them, and start building your town that much quicker!
Colopl Rune Story – 11 Character Summon and 30 Weapon Summon | Tutorial Review

Colopl Rune Story Finally Global Launch ! 11 Character Summon & 30 Weapon Summon !
About Colopl Rune Story
Developer: COLOPL NI, INC.
Platforms: iOS | Android
If you liked this guide, don't forget to rate and share. Also if you have other Colopl Rune Story cheats, tricks or strategies, share them in the comments.