Dynasty Warrior: Unleashed is a brand new game that has recently been launched on Android and iOS on 30th March, 2017. In this game there are many soldiers and powerful bosses who need to be conquered. Here are Top 8 Dynasty Warriors: Unleashed Tips, Tricks and Cheats:
1) In order to enhance the strength of he force, Daily Edicts need to be drawn.
A capable commander always looks forward to the growth of the force. To do the same, the player needs to visit the market and draw the daily edicts. Each single edict might have an outstanding general who would change the battle tide in the player's favor.
2) Daily Chests need to be opened so that the Generals can be armed with powerful Gear.
It is pretty obvious that an army can never be in its full form if they don't have the supporting equipment. So it is important to take a look at the daily chests so that the army can be equipped with proper outfit, weapons and armor.
3) The heroes should be tagged out to be able to deal with any kind of situation.
The tag function should be used when the opponent is a difficult fire general or the leader is getting beaten up. Tag helps to bring in the most suited general based on the situation. It is also advisable to change persons while facing new challenges.
4) Hero Type benefits should be used while conquering the harder upper levels of the game.
Each and every single level has a particular power statistic that are used to rate the challenging situations that occur during the game sessions. However, if the player is falling short of a few points, a hero of a different type should be used as they come with bonuses. This can also help the player get an advantage. For example the fire heroes can be used to win over the wood heroes and the wood heroes can be used to win over the water heroes etc.
5) Daily Trials should be taken so that more items can be earned.
The daily trials can help the player win an array of resources like powerful gems that can enhance the power of the equipped items, lot of silver coins.
6) Stages should be replayed so that the army can grow.
Many generals can join the army at the different stages. If stages can be replayed, it would result in addition of strong warriors to the army and also a huge one.
7) Multi Star General should be used to Promote and Train.
A multi star general is an important addition for any ally and its commander. And they can be used to promote the generals of high level so that the army gets the best possible support. It is always a good idea to add new heroes of higher level to the existing army.
8) Equipped Items should be swapped out to boost power.
Equipment should swapped out for generals, although it might cost some silver coins, as they act as power boosters. If the generals are supported with necessary weapons and armor, battling a higher or difficult level would not be a challenge anymore.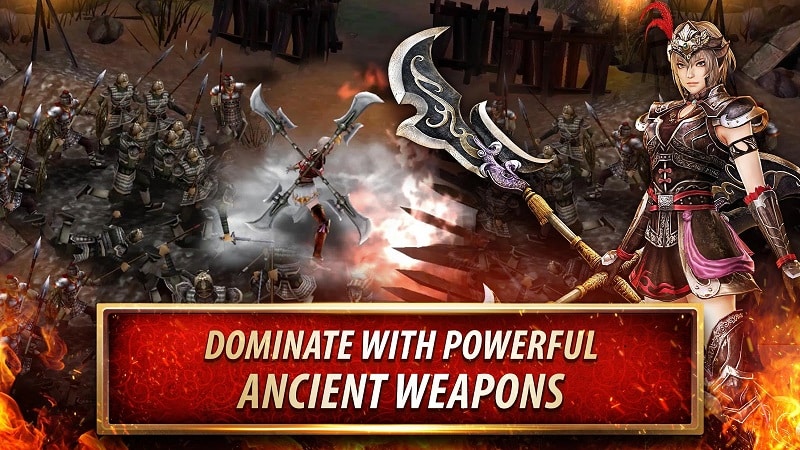 Dynasty Warriors: Unleashed (Android/iOS) – Officers, Ingots, Equipment Hints and Tips
About Power Dynasty Warriors: Unleashed
Developer: NEXON Company
Official Site
If you liked this guide, don't forget to rate and share. Also if you have other Dynasty Warriors: Unleashed cheats, tricks, tips or strategies, share them in the comments below.