Download Gachaverse for PC (Windows 10, 8.1, 8, 7, XP computer) or MAC APK for Free
Gachaverse is an RPG anime dress-up game that was developed by Lumine.
Take over the world of Gachaverse as a hero who has been summoned by the great Gacha Sword.
The story in Gachaverse is intense but the actual gameplay is different from what you would expect. Instead of going around the world making a name for yourself as a bad-ass fighter, all that you do is dress up and design your own characters. Give it a go if you're interested in playing an RPG without all of the violence.
Gameplay
The first part of Gachaverse is a cut-scene which details what has been happening in the game's universe. You play as a mobile-game player who is addicted to playing but not very talented because all that he can manage are three-star characters when playing freemium games. Many gamers will be able to relate with his plight if they've ever given their all to a game which gives very little in return.
The main character in the game gets fed up with his lack of success, tosses his phone and goes for a walk to cool down. This is when a magical sword appears out of nowhere and the main character gives in to the temptation of picking it up. This sword turns out to be the legendary sword of Gachaverse which transports him into the magical world of the Gachas.
That's about as much of the story that's currently available. The story and battle elements are disabled for now which means that the only thing that you can do is create skits and customize your characters. The customization options are complex enough to make it worth playing through anyway.
The options for customizing your characters are extremely varied in a way that turns Gachaverse into a dress-up game. You can change just about anything about your characters including three layers of hairstyle, weapons, outfits and accessories. Facial expressions such as eye color, shape and even their backgrounds can also be customized.
Color options are abundant but you can choose from preset templates if the options are too much for you. You also have the option of customizing your character's personality from scratch for a complete build. Creating new characters in this manner can keep you entertained for hours.
The Good
Gachaverse gives players as many customization options as possible and they did it well because players can enjoy hours on end of simply customizing new characters. No other game can boast this.
The Bad
Players who were hoping that they would get to skewer someone with that magical sword will be sorely disappointed. They might as well have used a wardrobe key as the teleportation device instead.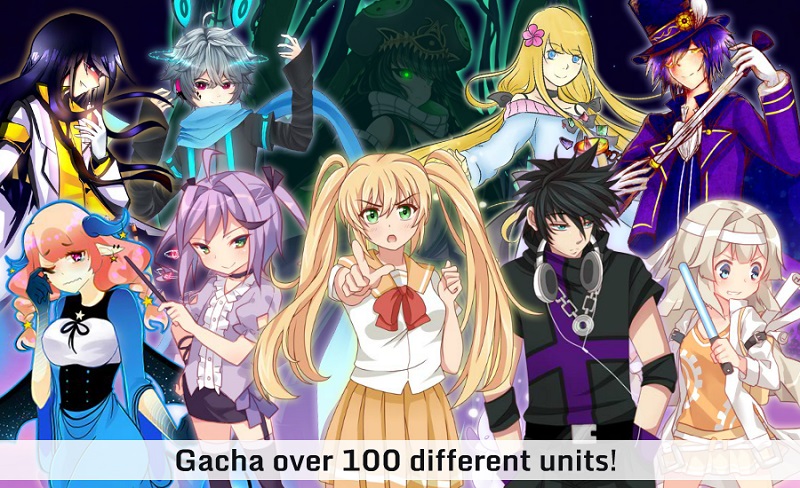 Conclusion
The current release of Gachaverse can keep you interested. More features such as a battle system will be released eventually so gamers who like to battle are better off waiting until the full release. People who enjoy customization options can start now so that they are ready when the final version is available.
Lumine have shown flashes of great production value in this release. Let's just hope that the other elements of gameplay will be as diverse.
How to Download and Play Gachaverse on PC:
Download & Install Bluestacks. Alternatively, you can use andyroid or ipadian.
Register new or connect your old Gmail/Google Play account.
Go to the search box in bluestacks and type "Gachaverse"
Click "install" button next to the game and wait for the download to complete.
That is it! Enjoy Gachaverse for your desktop/laptop PC!
Gachaverse Trailer
About Gachaverse
Developer: Lunime
Official Site
If you liked this post, don't forget to rate and share. Also if you can't run Gachaverse on PC or any other issue, write in the comments below and we'll help you.