Project Parkour is a mobile application game. It is a 3D mobile game that is full of obstacles where you need to avoid falling from the map. Players must run through different levels and must overcome barriers. There are special tracks where you need to run across roofs, jump from platforms, and climb walls. This game gives a lot of challenges per level where players are pushed to their capabilities in terms of running, jumping, sliding and climbing. Each level gets harder and with each level, you need to try finishing in shortest time possible for additional points.
Project Parkour is featured in 3D graphics which gives the game a good look. It also has comfortable controls which makes it easy for you to control and do combo skills for higher points. It has unique design levels and you can join in registering your score online to know the list of players who have exceptionally high scores.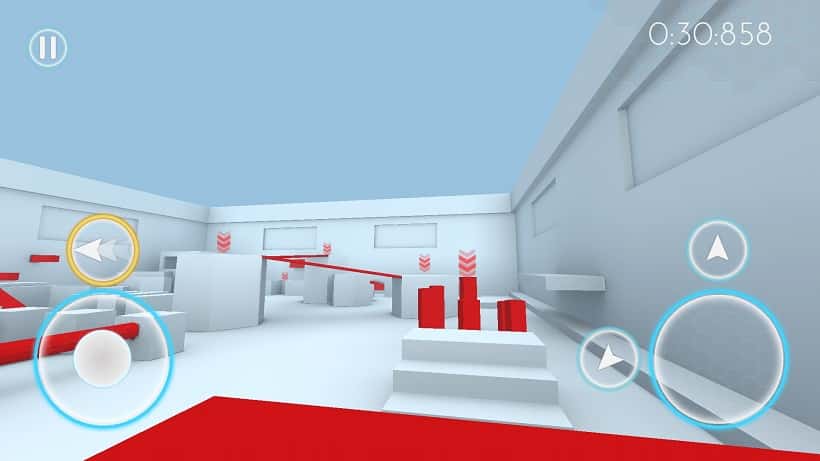 For best results, it is advisable to turn off your Wi-Fi or play in airplane mode to avoid online ads. There are also bad reviews for this game such as unfixed bugs. Some of the complaints about the game is constant crashing when you link it with Google Play. Another issue is that you need to first release the boost that you are using before you can climb or else you are going to fall which could lead to a game over. Other complaints about the game are the control position that is quite difficult to move and the game sometimes lags.
Tips:
· If the game does not start correctly or hangs, just clear your game cache via settings.
· Find a compatible mobile to play this game.
· Try to restart your device if the game does not start.
Cheats:
· Unlimited spray – run with the arrow key, space bar to jump and S to spray.
You can navigate your way to the rooftops and streets. The more jumps you make, the more sprays you get and the longer you go the higher your score gets.
· Press 1 to toggle health/bullet proof – Run and jump through the game. Perform great combos and ran for as long as you can just avoid all the shining RED OBSTACLES.
Hint: Try to break through the red glass.
· Press control W to get pass the 3 check points.
Lists of top comprehensive websites to go for Project Parkour cheat codes:
1. Cheatcodes.com – the most popular game cheat codes website. The site has been in the internet since 1996. It has a game platform that divides games in different category. From pc games to Nintendo.
2. Games Radar – this used to be a game review and news website that also offers game cheats, walkthroughs, guides and buying tips. Some players submit some game cheats here.
3. Cheathappens.com – is all about cheat codes and PC trainers. It also showcases game reviews and message forum. Its been operating since 2002.
4. Gamespot – this site focuses on game reviews and every game's page includes cheats, codes and strategies that you can use in your pre-loved games.
5. Supercheats – this was launched in 1999. This site features walkthroughs to level easily. It also helps gamers with what they need in passing a level. In total this site has 10,432 games go and check out the games listing in this site.
6. Megagame – this site has 9000 games different games. The website contains cheats, demos, hints, patches and bug fixers.
7. Gamecheats.eu – this page contains 13,000 games and a lists of cheat codes. There is a message forum where you can ask around some players who can give you the cheat codes that you need.
8. Chaptercheats – in this site there is a forum where you can send your queries about the games that you like. Every game has its own page where in you could get cheats and unlockables. This site gives updates on incoming games and and latest cheats and walkthroughs.
Project Parkour (Android) Walkthrough Tips and Tricks
#Project Parkour - Android Walkthrough
About Project Parkour
Developer: TwoRobotsStudio
If you liked this guide, don't forget to rate and share. Also if you have other Project Parkour cheats, tricks, tips or strategies, share them in the comments below.