Imagine a world in which you get to summon and control monsters, enter dungeons with them, fight in arenas and equip them with whatever item you find that suits them and your needs.
Have you imagined it?
Good, now sit down because I'm about to tell you that such a game exists on the mobile market, and it's totally free.
It's all that I described before, and, to be honest, I do not have the words to explain to you all of the things that do go on in this game. But there is one thing that I can tell you- it can get frustrating as hell if you don't have clear objectives and you feel like you will always lose!
Most people either give up or start spending money on the game, believing that is the only way to succeed, but we're here to give you a few cheats so that you don't have to spend your money.
1) Cairos Dungeon is Where it's At
As soon as possible, complete the Kabir Ruins, because, after you're done with that part of the Summoners War: Sky Arena, you will unlock Cairos Dungeon.
It is a truly challenging area but it comes with lots of bonuses, like rare runes, essences for monster awakenings and more. Most events take place here so keep an eye out for them because they grant you valuable bonuses.
2) Daily Missions? Yes, Please!
Crystals are the premium currency in Summoners War, and they are definitely the hardest ones to get because of that, but instead of spending your money in order to obtain them, you could just complete the daily missions. They're not that hard, and most of them will be completed naturally as you play the game anyway; but maybe you should take a peek just to be sure.
Most of them are along the lines of "Clear the Daily Dungeon, Use X amount of energy, Summon X monsters, Power up X monsters.".
We decided to not input the numbers in case the values will change, we're just giving you an idea of what to expect and what to do.
3) Speed it Up, we Haven't Got all Day
3X and auto mode. Did you know that you can actually put battles on an automatic mode, and you can change the speed? Well, now you know.
You can have it on regular speed, twice as fast or even three times faster than regular; and pressing the play button will make everything work automatically. This should definitely be used when you are grinding through dungeons, and should definitely not be used during those tough battles in which you really have to focus and you have to heal.
Which brings us to our next point.
4) Heal me Up
Your team needs a healer, and if it needs one anyway why not have one that is extremely strong?
The Fairy type characters, such as Lulu and Neal, are the best healers that you could ever have. If you do have the luck to get them, upgrade them as much as possible, as soon as possible. You won't regret it when you put them in the front and you see how they can be tanks and healers at the same time.
That is pretty much your very own China's Wall right here. Your enemies won't be able to pass, not unless they go through your Fairy type character.
5) Power Wheel and Focusing
As in every other game that uses elements, you need to know which are strong against which, considering that your characters are pretty much representation of said elements.
It's pretty basic: Water is strong against Fire, Fire is strong against Wind, Wind is strong against Water, and Light and Darkness are only weak against one another. Using this power wheel when in battle will grant you a big advantage and will help you realize who you should focus on.
What is focusing, you ask?
All of your characters attacking only one enemy, focusing on him and taking him down.
We believe that this is the best way to fight, as you will have to withstand less hits afterwards. If you spread out your attacks between different enemies, your own characters will be dealt more damage to, and you don't want that.
That's all the hints and tips that we've got for you, but while it may not seem like much, these will help you prevail in the game without using a single penny.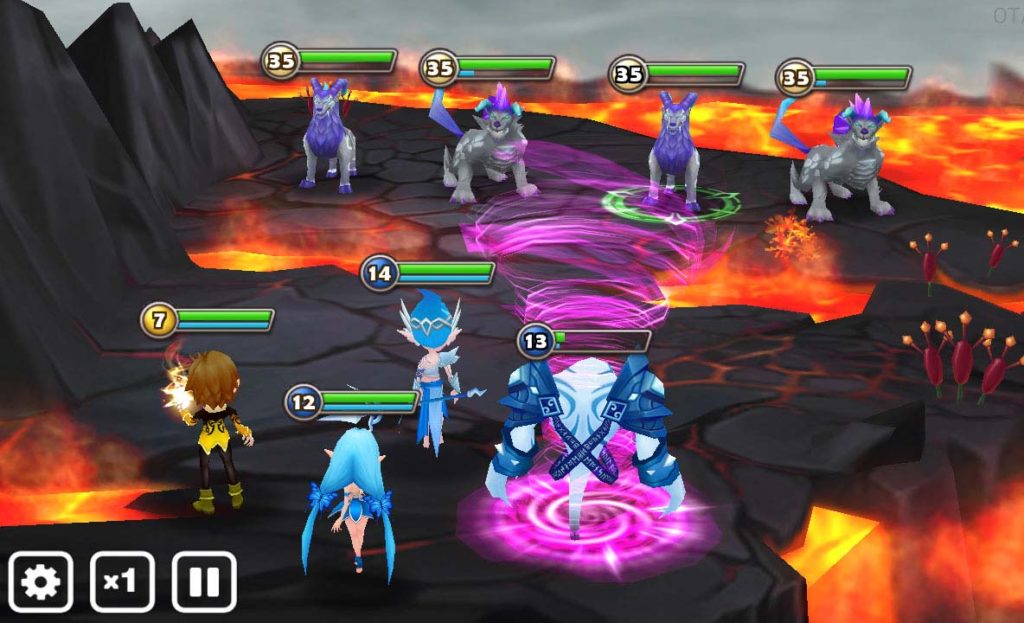 Summoners War: Sky Arena Cheats: Top 10 Strongest NATURAL 4 STAR MONSTERS
Nice top 10 by Schizophrenic Gamer. You can find more Summoners War related videos in his youtube channel!
SUMMONERS WAR : TOP 10 NATURAL 4 STAR MONSTERS!!!
Summoners War: Sky Arena: TOP 10 Strongest WATER Monsters
Again credits to Schizophrenic Gamer!
SUMMONERS WAR : TOP 10 WATER MONSTERS !!!
Now Go and fight in the Arena!
About Summoners War: Sky Arena
Summoners War: Sky Arena Official Site | Wiki | Reddit Comunity (a lot of helpful stuff here)
Play Summoners War: Sky Arena on PC
Summoners War: Sky Arena trailer
If you liked this strategy guide, don't forget to rate and share. Also if you have other Summoners War: Sky Arena cheats or tips leave a comment below.
Which is your favorite monster? Comment below.