Download Township on PC (Windows 10, 8.1, 8, 7, XP computer) or MAC APK for Free
Building a town is easy, and now you can do it too in Township for PC.
When a genre gains widespread popularity it becomes difficult for new tittles to maintain their unique feel. Playrix managed to make their city-building game stand out from the rest by using gameplay mechanics that connect well to how your town does in terms of size and economic power.
Gameplay
You start the game in a simple town with land available for you to grow things on. At first, you can only grow wheat but as you expand you are able to grow other crops such as cotton. The ten plots that you start out with aren't much but you can unlock more as your town's population grows. The size of your town is not the only thing that you have to manage, with the happiness of your citizens directly linked to your success. Decorating buildings and concentrating on certain types of developments are the best ways to increase your township's quality of life.
Once you have your resources farmed you can decide on whether to sell them off or invest in processing them first. Wheat for example can be milled into flour used at your local bakery to bake bread. Your profit margins when selling bread are much higher than they would be if you sold wheat. The increased profits will help you level up faster and invest in new types of industries.
Township is based on the principles of community living and you will need the help of surrounding towns to reach your full potential. Different players have towns that specialize in making different products that your town needs to grow. To get these resources you have to trade with each other for mutual benefits. You could try to go in alone without the help of your friends in other towns but that would be very expensive.
The Good
Township for PC gives fans of the genre something new to think about in this attractive game that holds the interest thanks to the intelligent design of its difficulty and money-making curve and the social aspect that makes players rely on each other keeps players from feeling isolated.
In-app purchases are there however the developers must be commended for how unobtrusive they are. You can do everything that you need to with in-game currency without feeling like you missed out for not spending.
The Bad
You really cannot play this game without friends to build together with. Even then, managing the numerous little things that make your town successful such as happiness, productivity of each plot and resource conversion gets monotonous quickly. Waiting for your crops to grow and buildings to be erected takes way to long, with some buildings taking up to six hours to be completed.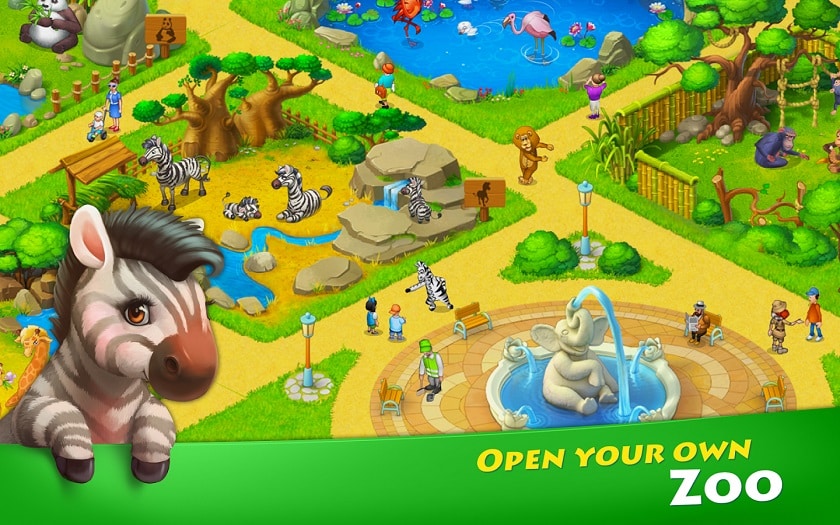 Conclusion
Township may not be anything that gamers haven't seen before however Playrix's take on the genre has a unique feel to it. City-building enthusiasts will love the visual aesthetics and friendly feel however they are likely to play for a while before moving on to something more interesting.
How to Download and Play Township on PC:
Download & Install Bluestacks. Alternatively you can use andyroid or ipadian.
Register new or connect your old Gmail/Google Play account.
Go to search box in bluestacks and type "Township"
Click "install" button next to the game and wait for the download to complete.
That is it! Enjoy Township on your desktop/laptop PC!
Township Trailer
About Township
Developer: Playrix Games
Platforms: Android | iOS | Amazon
Official Site
If you liked this post, don't forget to rate and share. Also if you can't run Township on PC/MAC or any other issue, write in the comments below and we'll help you.