Ubisoft is taking the world of mobile games by storm with its incredible releases. The game publisher started with Jungle Run, then Fiesta Run, and now it's Rayman Adventures. If you liked the first two games, you will surely love the third platformer.
Rayman Adventures is an engaging and charming side scrolling game that runs on Android and iOS platforms.
You have control over the character, something which is rare in the previous games. You can control the movement of the character, which means that changing direction is now possible.
You may need a guide to play and enjoy Rayman Adventures to the fullest.
The gameplay is not that complicated, but some tips, tricks or cheats can prove to be helpful. And of course, you need to read a few walkthroughs to understand the plot and also the gameplay.
If you are looking for help to play the 2D auto-running game, look no further that this game guide. Here are tips, tricks, cheats and strategies to help you get better at the game. Learn how to become a pro for this Rayman game.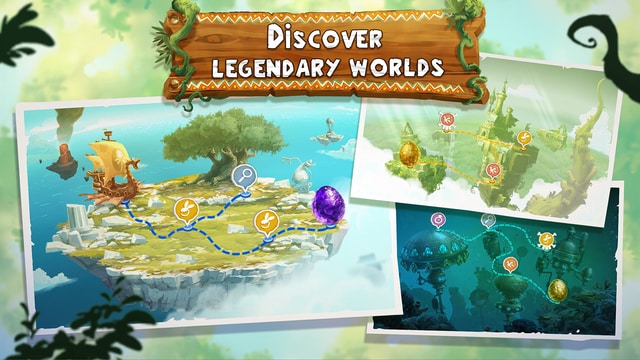 1. The most Important Controls are Tapping and Swiping.
Running happens automatically in Rayman Adventures, but the other moves need your intervention. Tapping and swiping will help you do a lot of tasks. You can tap to jump or swipe to attack.
When you are on the wall, tap the screen and you will be able to jump off. Swiping down will make your character attack what is on the ground. If you want to turn around and run, swipe in the opposite direction.
2. Collect Incrediballs and grow the Sacred Tree.
Incrediballs are tiny creatures that unlock levels and assist in other tasks. They are 110 of them and categorized into three depending on their power: Green Incrediballs, Red Incrediballs and Blue Incrediballs.
Use the Green creatures to find hidden treasure or detect Teensies which come with special bonus. The Red ones will protect you from attacks by making you invisible. To attract lums, use the Blue Incrediballs.
The Incrediballs are used to grow and sustain the Sacred Tree. So collect as many as possible for your tree to grow faster and get more rewards and presents. You should note that some creatures are rare.
Tip: Concentrate on finding the rare Incrediballs because they are the ones that grow the tree faster.
You can also use the Incrediballs to unlock new worlds. Rayman Adventures has these worlds: Medieval Mayhem, Olympus Maximus, Sea of Serendipity, Toad Story and The Dojo.
3. Watch a Video Ad to earn free Gems.
Go to the IAP store and watch a video ad. After watching the whole ad, you will be awarded free gems.
Another trick when it comes to earning free gems is to go back to a level that has a low score and try to improve the score. More free gems are gained after achieving milestones.
4. Do not Forget to Incubate your Eggs.
The eggs hatch into the tiny creatures, so ensure you put the eggs in the incubator after rescuing them. The rare creatures will take long to hatch, so do not be worried about any delays with some eggs.
There are 4 types of eggs: Crystal, Gold, Silver and Bronze. The eggs can be used to grow the tree or fill up the clon-o-meter when they hatch. A filled up clon-o-meter will earn you gems or a lucky ticket.
Tip: Strategize on capturing the Crystal eggs because they grow the tree to higher heights, 40 meters, compared to Gold, Silver and Bronze which give 30, 20 and 10 meters of growth respectively.
5. Buy Elixirs and other Items from the Shop.
You can use gems to purchase an item from the shop. Buy elixirs to improve your eggs. There are elixirs for all types of eggs, and some can speed up the incubation period.
Other items available from the shop include: gem pack, tickets, beatbox saving slots and costumes. Some of these items can only be bought with real money.
6. Spend Real Money to Improve the Gaming Experience.
You can only enjoy a better gaming experience if you have enough gems, food, tickets and other resources. Sometimes, getting these resources can be a challenge. Use real money as a good strategy to purchase the items and take your gaming to another level.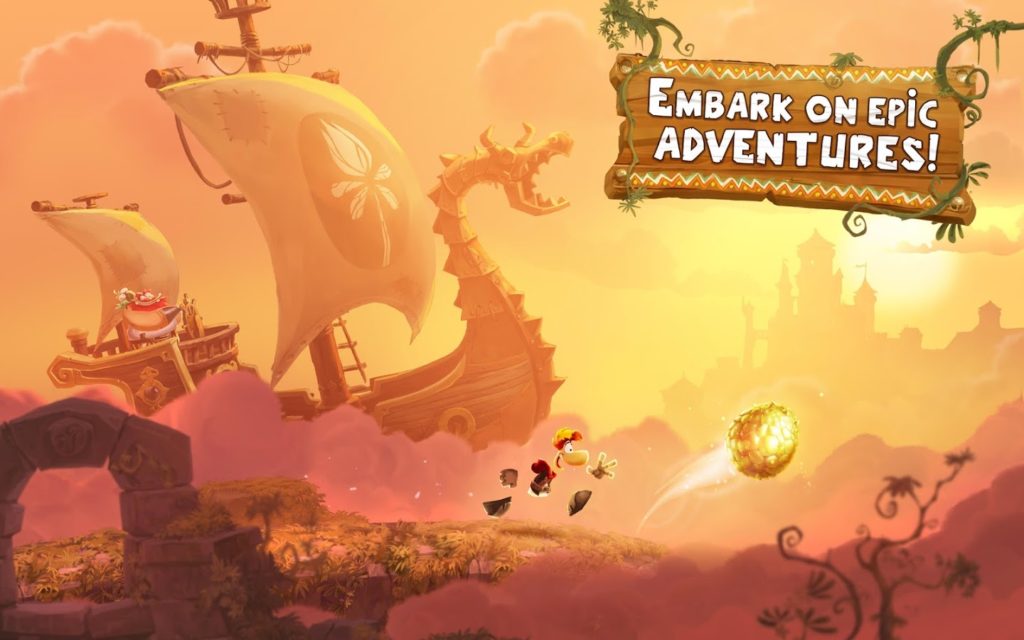 Rayman Adventures Android/iOS Walkthrough Guide

About Rayman Adventures
Developer: Ubisoft Entertainment
Official Website
If you liked this guide, don't forget to rate and share. Also if you have other Rayman Adventures cheats, tricks or strategies, share them in the comments.